Vista
See what's hot off the printer at VistaPrint
Discover the ways a new design can help your business stand out
Build your digital presence and connect with new customers
Here's what small businesses can do with Vista.
Print, design, digital: When you put it all together, magic happens. Here are a few small businesses showing off what that can look like.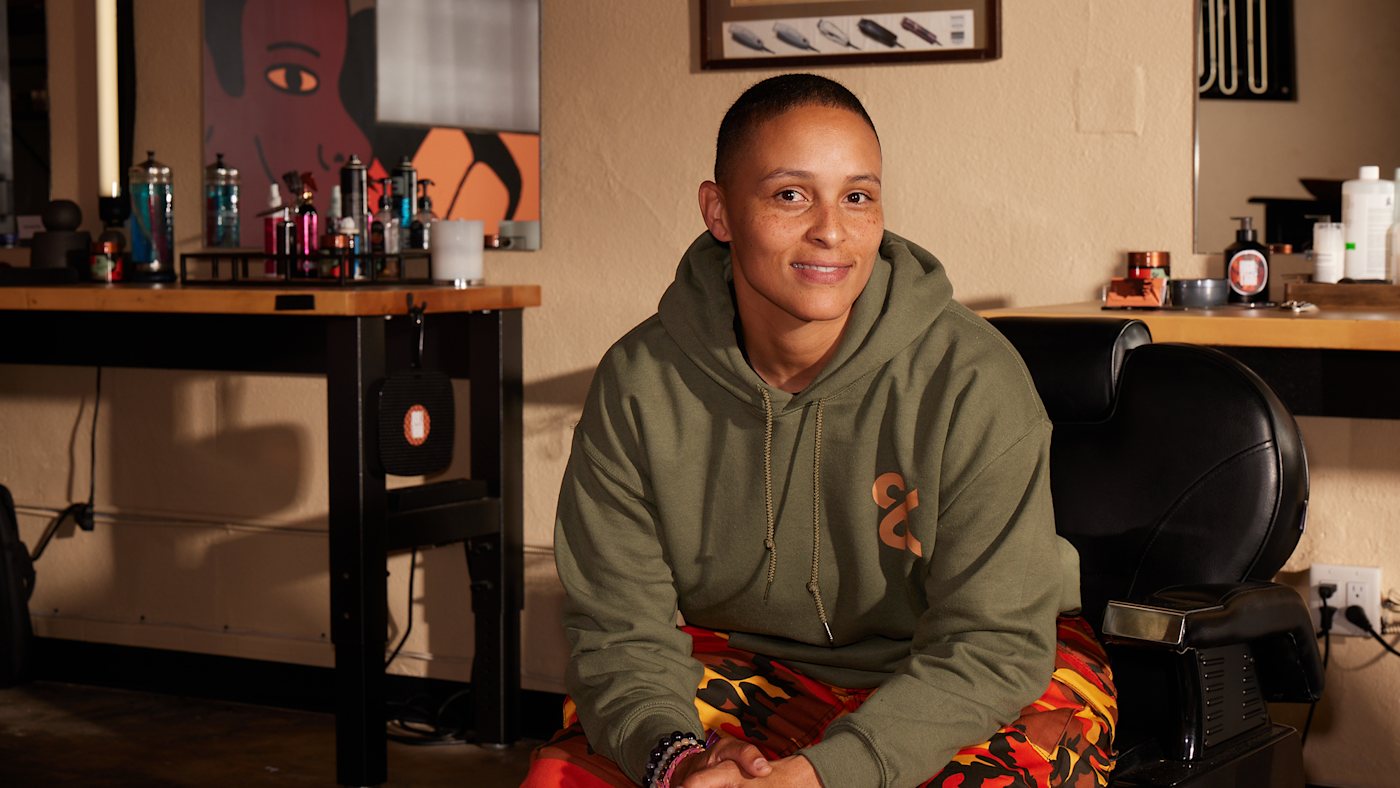 High & Tight
Tasha Johnson is multifaceted. They're a veteran, Black and Queer business owner and inclusivity advocate. Tasha opened their doors with a goal of creating a safe space for the LGBTQ+ community. We're helping them with their mission by turning High & Tight's brand elements into stand-out marketing tools that reflect Tasha's individuality.   *"Standing out in my industry is extremely important. I was unsure of where I could take my design, my graphics, my logo, and Vista really came in and helped me with that. Vista made so many things for my business, from business cards, T-shirts, tote bags, coffee mugs, stickers…I'm so excited."*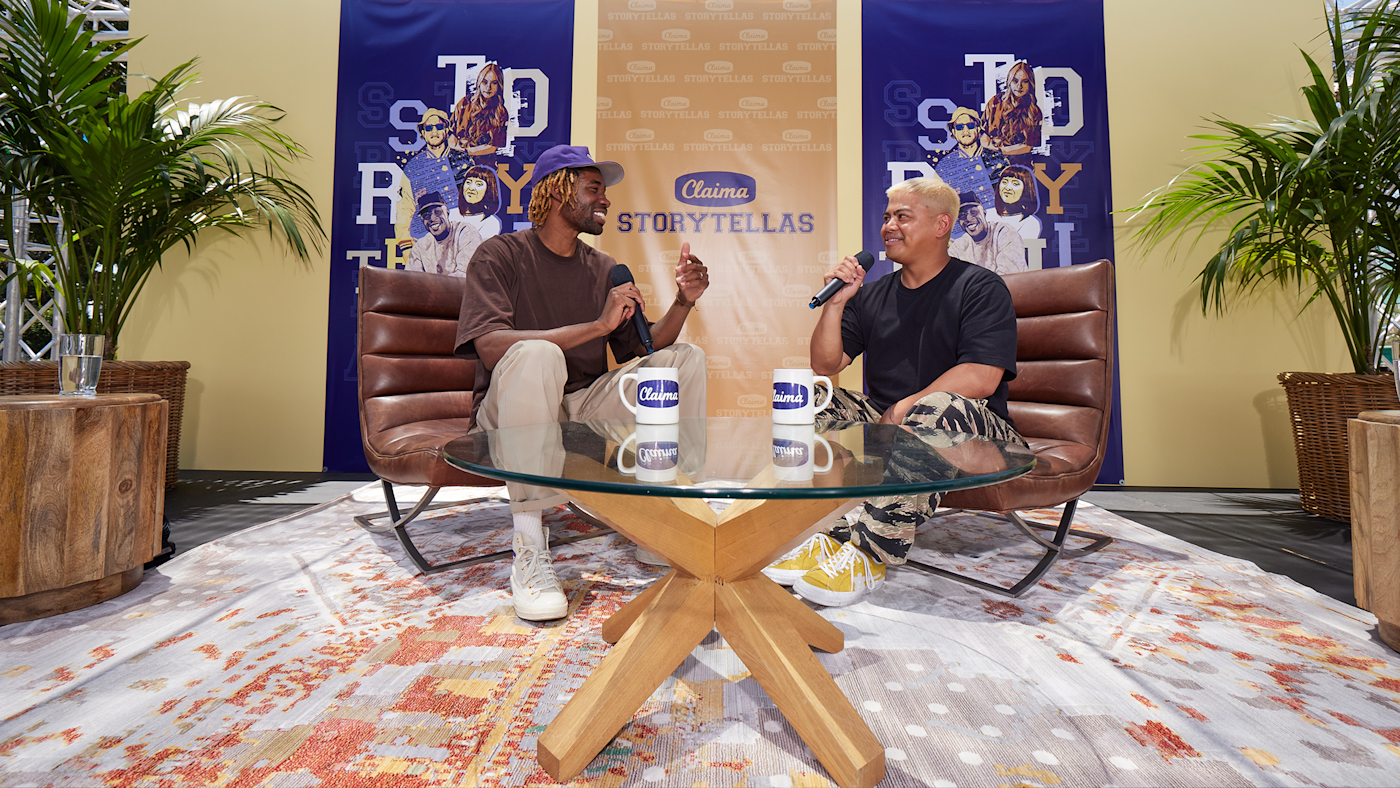 Claima
What happens when a marketing guy from Nike and an Interscope Records alum put their heads together? A podcast is born. Bimma Williams and BJ Frogozo founded Claima to tell inspiring, educational stories of emerging creatives - and to help entrepreneurs of color not only claim a seat at the table, but sometimes build their own. We're helping them spread their message with branded merchandise, a road trip-ready mobile podcast studio and an updated digital presence.  *"We aren't website building experts. We aren't UX designers. BJ's a producer and yes, he could produce anything. I'm a storyteller, and I can tell a lot of different stories. But building a website, designing a website…it's nice to have a partner in Vista to help bring that to life into something we're going to be proud of and will fuel new business opportunities."*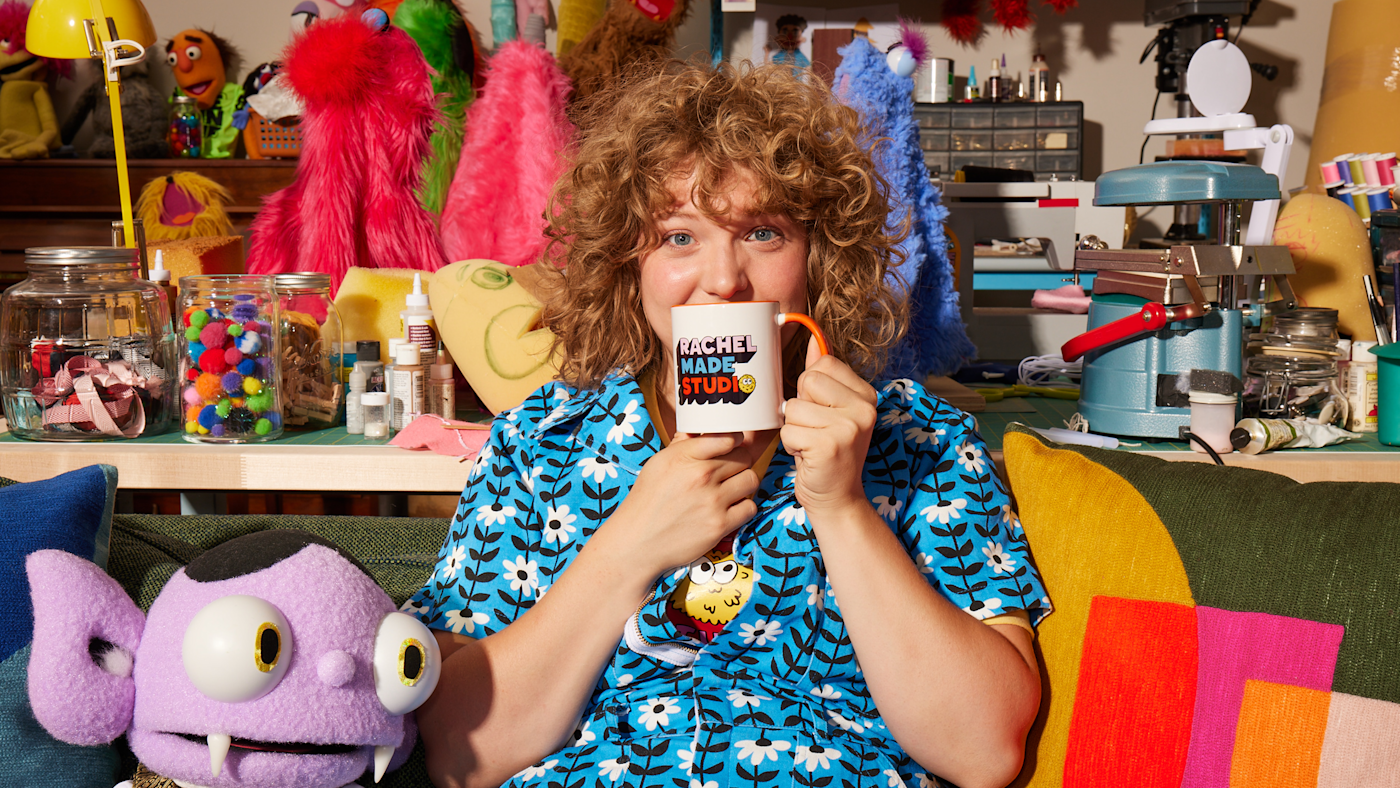 rachelmadestudio
A self-described "poof ball with eyes," Rachel Burson's personality speaks for itself. As the owner of rachelmadestudio, she builds puppets for film, television and theater, as well as for special commissions. We helped create a logo as unique as she is - and itlooks great on business cards, banners, stickers and just about anything else. *"It's everything to stand out in my industry. Working with Vista to make this new logo was a dream. They listened to what I wanted and made it better than I even thought it could be. It represents my business to a 'T,' and the new design is going to take me to the next level because it is so bright, and interesting and inviting…in a way I never could by myself."*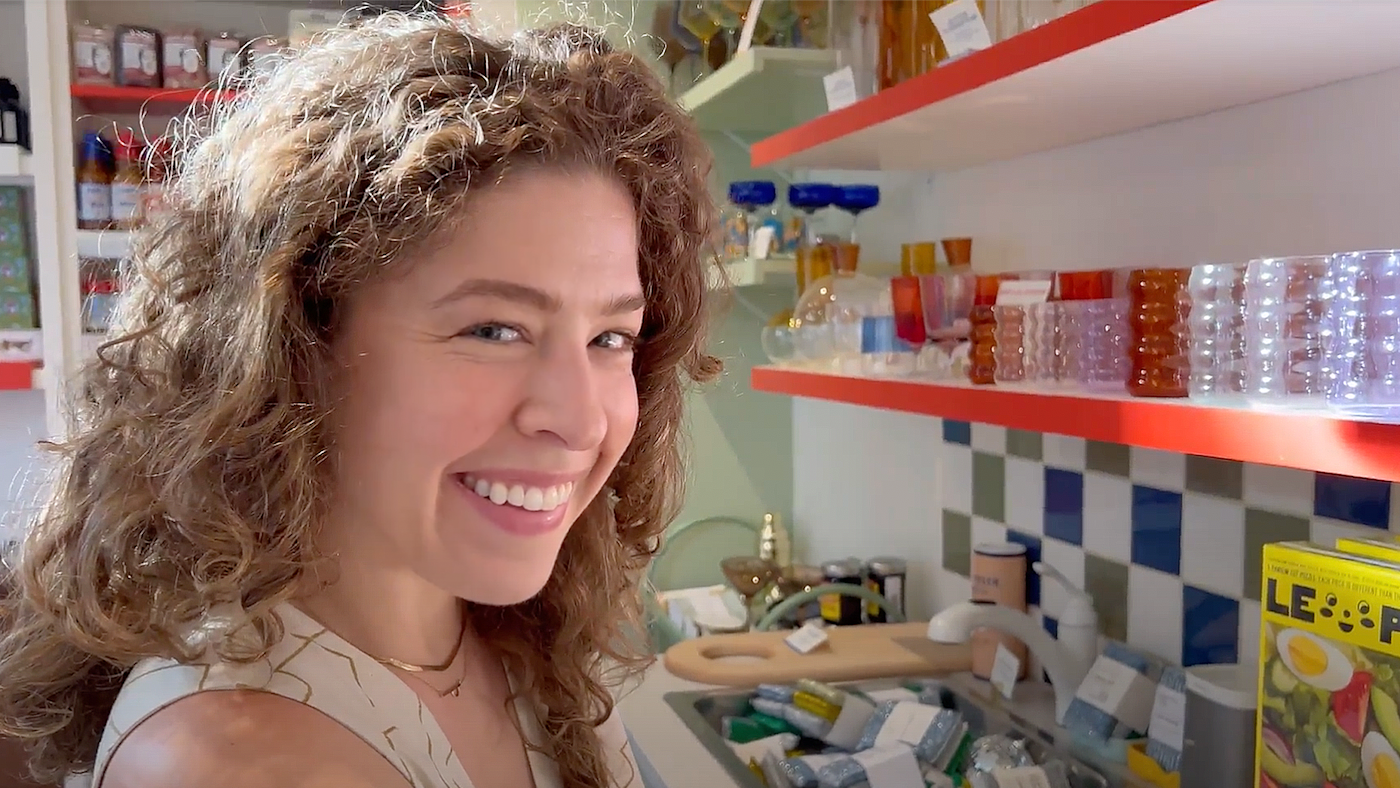 Big Night
Food brings people together, and no one knows that better than Katherine Lewin, a food writer-turned-entrepreneur. She opened her retail store, Big Night, as a one-stop-shop for at-home entertaining essentials - you'll find everything you need for a memorable night in, from artisanal cheese and charcuterie, to small-batch pantry essentials, to glassware, linens, and one-of-a-kind table ceramics. We helped her create shoppable, shippable merchandise and branded packaging for a top-notch unboxing experience. *"It's a dream to share Big Night and what we built here in our brick-and-mortar shop with people outside of New York. When I ship someone an order, I want to feel like I'm giving them a little piece of the Big Night experience. It's really amazing that Vista has so many products on their site to help bring your brand to life in so many different ways."*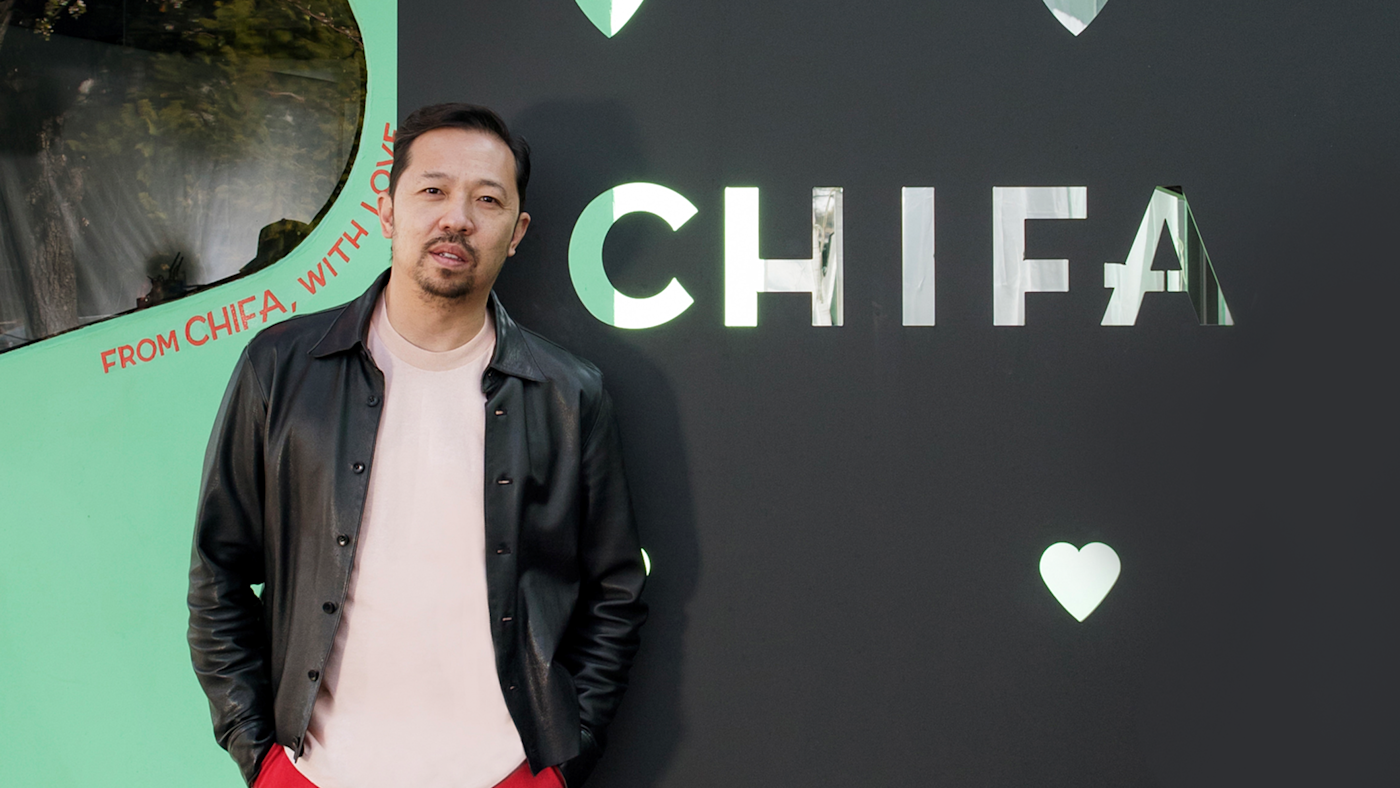 Chifa
Humberto Leon knows good design - he's poured his heart into a celebrated fashion career, and co-founded the clothing brand, Opening Ceremony. So, when he opened a restaurant with his family, he created a heart motif to signify the space…and we helped him put his design on everything from T-shirts to tote bags.  *"I wanted to work with Vista because I wanted a place that could really make everything for me. Coming from fashion, I work with a ton of different vendors. Having one place to make everything you need has been super valuable for our small family business."*
#MadeWithVista
We love to see your work and share it with others. Share your projects on social and tag @vistaprint for a chance to be featured.
Frequently Asked Questions
Vista is the design and marketing partner to small businesses around the world. We are here to provide solutions to all your print, design and digital needs, so you can stand out and win with customers.
To do this, Vista offers our customers a range of signature services. Today, those services include:
VistaPrint, a custom printing and marketing service that has been helping small businesses since 1995. From business cards and flyers to clothing and packaging, we have it – and we print it.
Vista x Wix, the easiest way to create a professional website.
VistaCreate, a service that makes it easy to create gorgeous social media posts and digital assets in minutes.
99designs the go-to service that makes it easy to collaborate with a professional designer for a one-of-a-kind design.
With world-class tools and expert support at each step along the way, Vista is here to help every small business thrive, stand out from the competition and win with customers.
There is a difference. VistaPrint is one the signature services provided by Vista, a company that helps small businesses around the world with custom print, design and digital.
VistaPrint is where small businesses can find a vast and varied array of customizable products, and custom printing options to help you create one-of-a-kind products for marketing, promotion and more.
We're working on that right now. In the meantime, you can use the custom designs made on 99designs by Vista on our other services.